Bells Into Machines is a "super group" but it's also not a "super group", it's its own animal. This project started by a group of musicians I had been listening to forever in various combinations so it was a joy to finally work with them. The name relates to the fact that Stalin had all the church bells removed and melted down for ammunition and machinery in the Soviet Union. First came the "Your Crime Scene" EP for which the brief from singer Chris was "Russian prison tattoos" and Paul who wanted it to feel like "packaging" rather than a typical album cover. When time came for the album, I evolved it slightly and added a pinch of old school Wax Trax! records design vibe yet keeping it feeling contemporary. Photos mostly by me and the hot pink accent is a bit of an inside thing with a couple of the musicians. A collaged chaos.

LP & CD & EP designs.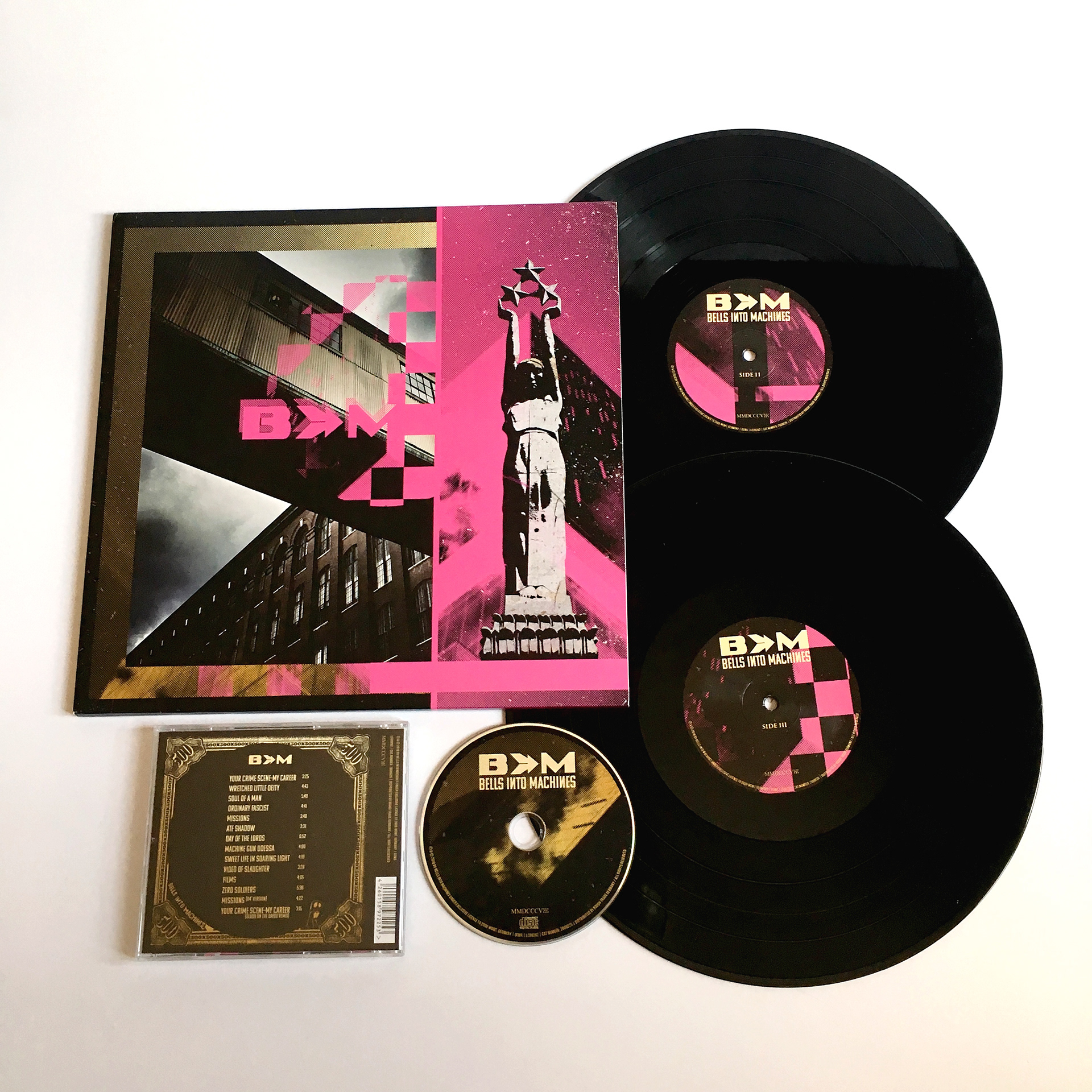 Bells Into Machines: Re:Imagined.
Digital Remix album cover.

"Your Crime Scene" Digital EP cover.